Giske Defending Video Portal
Here you can see the 19 videos from the course "Basic Defending Skills". The videos are distributed on these topics:
Introduction
The Five Defending Positions
Positioning Your Feet for Success
The Method
Myths
Chase Defending Position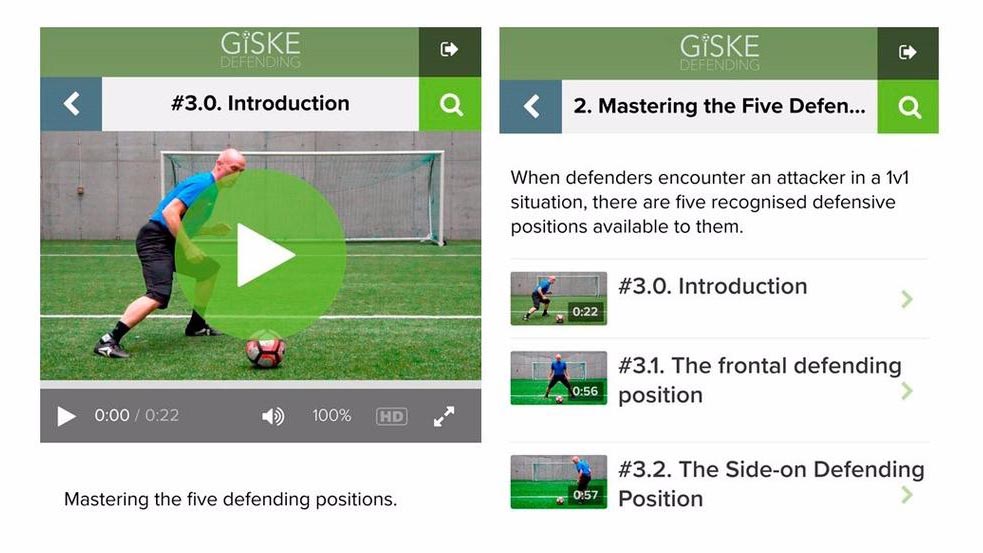 The videos are developed by Anders Giske. As the former centre back of the Norwegian national team and marking player in the Bundesliga, it was Anders' job to take good care of the some of the world's best strikers including footballing greats like Diego Maradona, Karl-Heinz Rummenigge and Rudi Völler.
Enjoy the videos!
Giske Defending is a learning centre that focuses on helping players to develop advanced defending skills. We blog, publish eBooks, and present videos that share our expertise and the findings of hours of testing and simulation to provide state-of-the-art insights into how defensive players can master their game.
14$
(one year subscription)