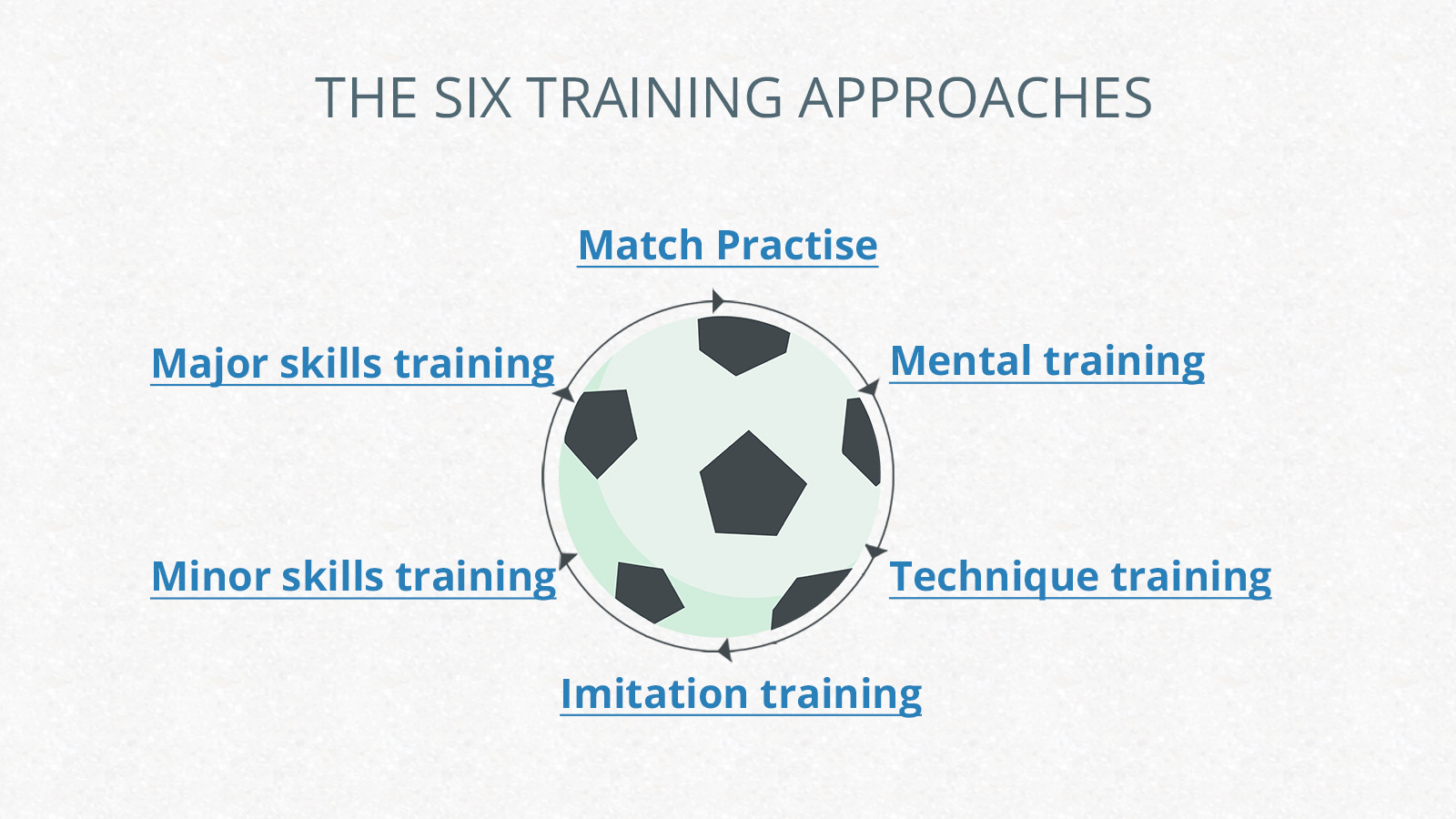 Illustration: Giske Defending.
It is highly likely that the time you have available to exercise and improve your skills is very limited; as such, it is important that you use the time you do have in the best possible way.
But with all the different training approaches that are out there, how can you be sure which approach will get you the best possible results in the least possible time?
It's all about optimisation.
When planning your training approach, you need to consider three things:
The time you have available.
The skills you need to master.
The approach you will use to master the skills you need in the time that's available.
It's all about optimisation.
Of these, it's the third task that presents footballers with the biggest dilemma. How can you make the most of the limited free time you have to achieve the best possible results?
The task ahead can often seem overwhelming because you have a large amount of skills and techniques to master and the possibilities are endless. Deciding which skills are a priority can be really challenging, and if you invest your effort into the wrong areas, you may seriously undermine the effectiveness of your training approach.
You need to focus on finding the right impact, in the right dose, at the right time. The only way you can get ahead is to learn. And you do this through exercise, mistakes, and experience.
If there's one thing you really need to ensure the effort you invest in your training sessions pays off, it's differentiation.
How can you know which training approach is right for your needs if you don't try many different approaches? How can you learn from your mistakes if you don't allow yourself to make those mistakes in the first place?
Before you start to plan your training sessions and exercises, you should take the time to familiarise yourself with the six different types of training sessions that you may encounter.
The only way you can get ahead is to learn: Through exercise, mistakes, and experience.
Six Types of Training Sessions
Mental
Visualisation
Tactical training
Technical training
Technique
Working conditions
First motion
Technical execution
Imitation
Skill training
Attack player's choice
Technical repertoire
Minor skills
Tactical training
Technical training
Varying resistance
Major skills
Match situation
Repetition
Variety
Matches
Internal matches
Friendlies
Competitive games
In the following blog posts, we will take a detailed look at each of these training sessions in turn so that you can familiarise yourself with the various dimensions of learning that your training plan should take into consideration.