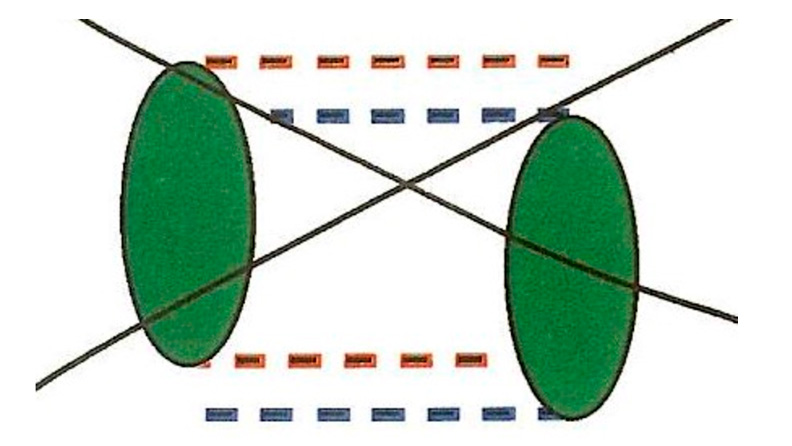 Figure. Stance (feet) An image from my 1997 study project that depicts the ideal foot position. I have since discovered that there is much more to a correct defensive stance than this.
In 1996/97 I completed the UEFA A- license for coaches. To pass the course, I was required to write a study project. I chose to write about defence skills, and the title of my research was: "Defending: The Advantages and Disadvantages of Common Leg and Body Positions".
I have received lots of positive feedback on my work over the years – and that has been both gratifying and inspiring!
However, you should not read my paper.
My research findings concluded that getting into the frontal defending position would give defenders a major advantage if they put one foot slightly ahead of the other because this stance would help them to achieve better balance.
This was bad advice.
It was maybe a better technique than the conventional technique, to defend with parallel feet. However it was still very limited.
There was something my paper missed; something that was incredibly important: the conditions in which defenders can efficiently move into this defending position!
Why the Frontal Defending Position is so Effective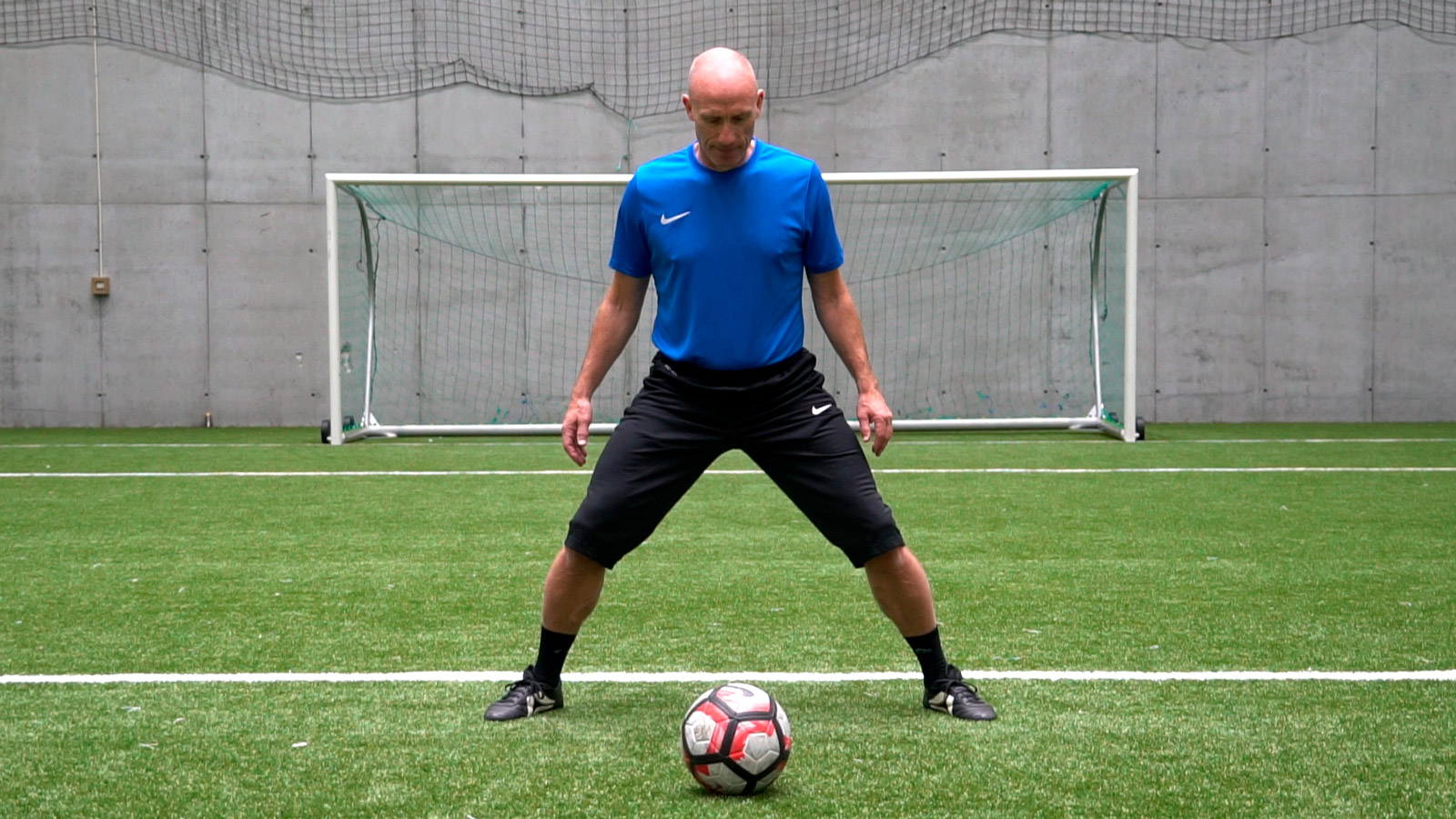 The main advantage of the frontal defending position is that it gives you the ideal working conditions in which you can move effectively sideways and width wise. The working conditions that will allow you to move quickly in this direction are good if the quality of your LFT position (Leg, Feet, Torso) is also good.
But something else is also incredibly important, something that so many players struggle with: technical execution of the crossover step!
As someone who plays table tennis on a regular basis, I have learned a lot about the frontal defending position and moving in a horizontal fashion. The technical skills I have developed in this regard have been very useful and are relevant to many ball sports.
These themes, along with 10 other articles, you will find in our book:
The main advantage of the frontal defending position is that it gives you the ideal working conditions in which you can move effectively sideways